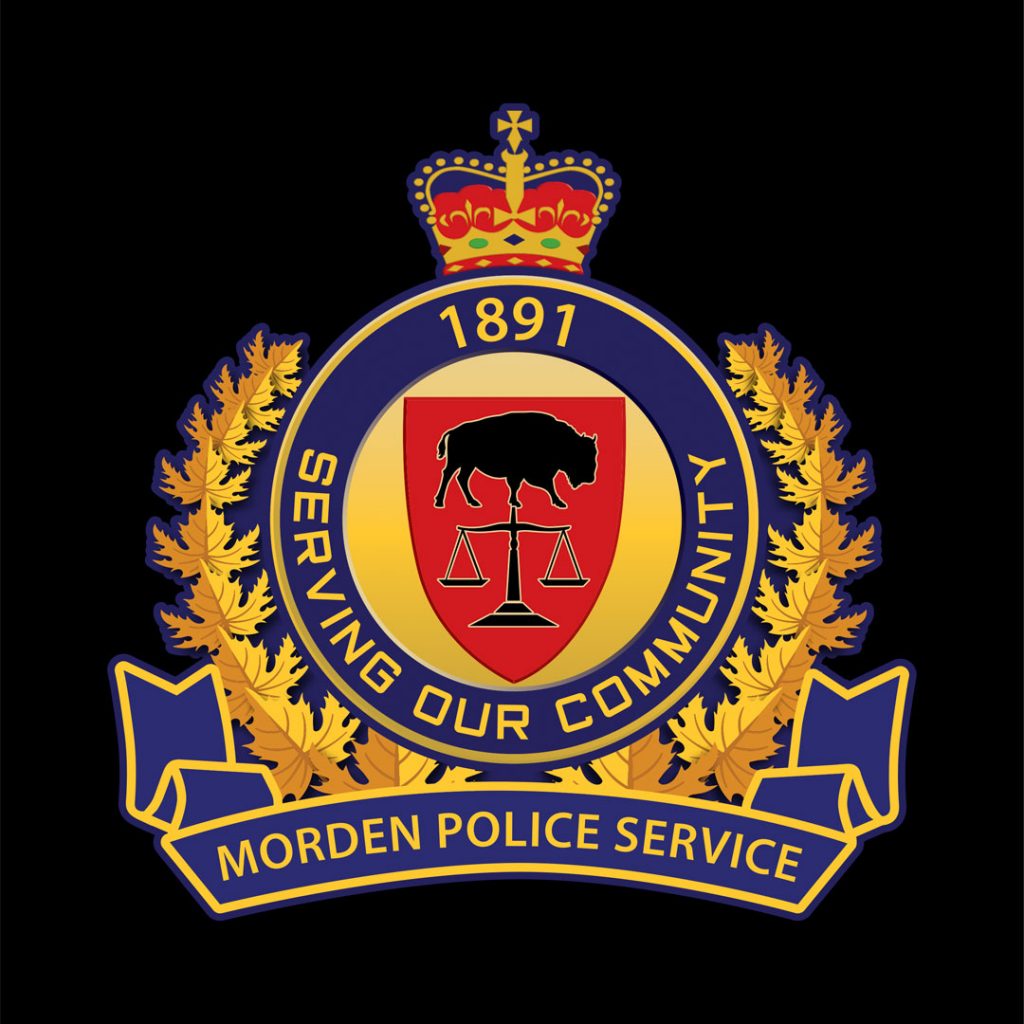 Our Story
The Morden Police Service crest is worn prominently on its officers' uniforms and displayed proudly on each cruiser car.
The basic elements that are used represent the Service's various commitments and history with the City of Morden.
This is shown with the date the service came into effect, 1891, and followed by SERVING OUR COMMUNITY. Inside the crest, you will see the Manitoba Bison over top of the Scales of Justice.
History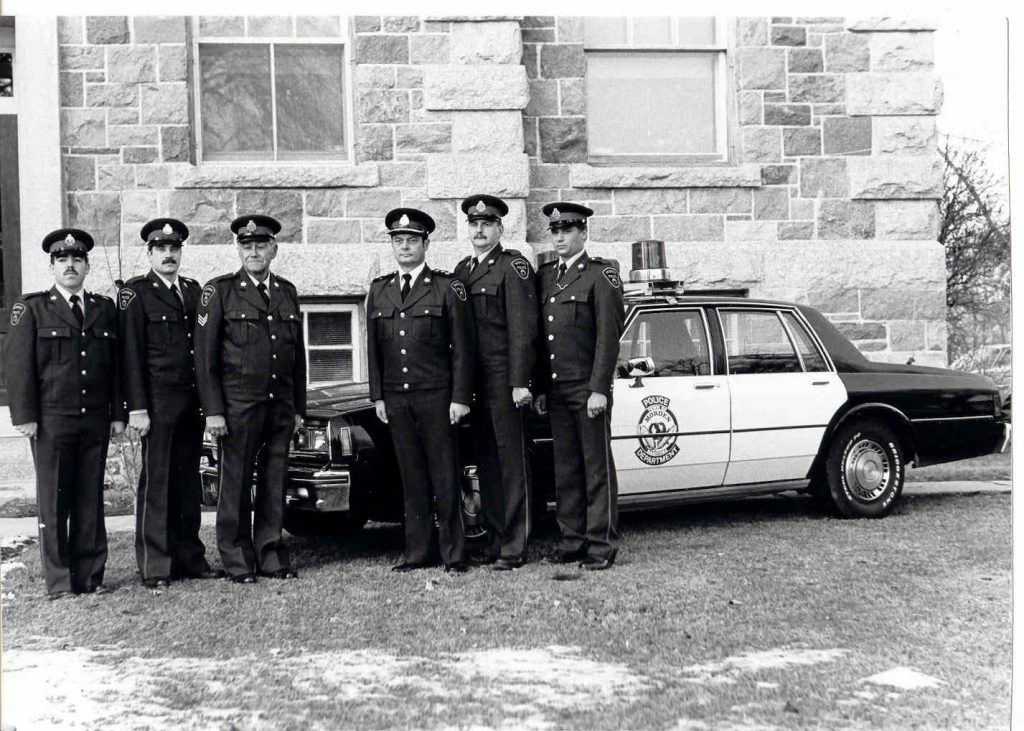 The Town of Morden Police Department became a reality in 1891 when the first appointed Constable was James ATKIN, who was the municipal Constable for the Rural Municipality of Stanley. ATKIN remained until 1906 when Adam ALEXANDER was appointed as Constable and sanitary officer. In 1908 ALEXANDER was replaced by Jim McCORQUODALE, and his duties were now expanded to include nailing down the boards on the town sidewalks. A Town of Morden Constable also held duties such as measuring the level of water in the fire-wells, enforcing the dog tax, and inspecting buildings.
In 1927 Samuel COOPER was hired as the town Constable, with a second Constable hired in 1931 as a night watchman. During this time there were two other part-time Constables known as "Saturday Night Policemen", who worked other jobs during the day and were policemen by night.
When Bill LARKE joined the force in 1950, the title of sanitary officer was dropped. A town Constables duties were still diverse including reading the newly installed water meters. LARKE served the Town of Morden as Morden's first Police Chief and retired in 1978 with twenty-eight years of service.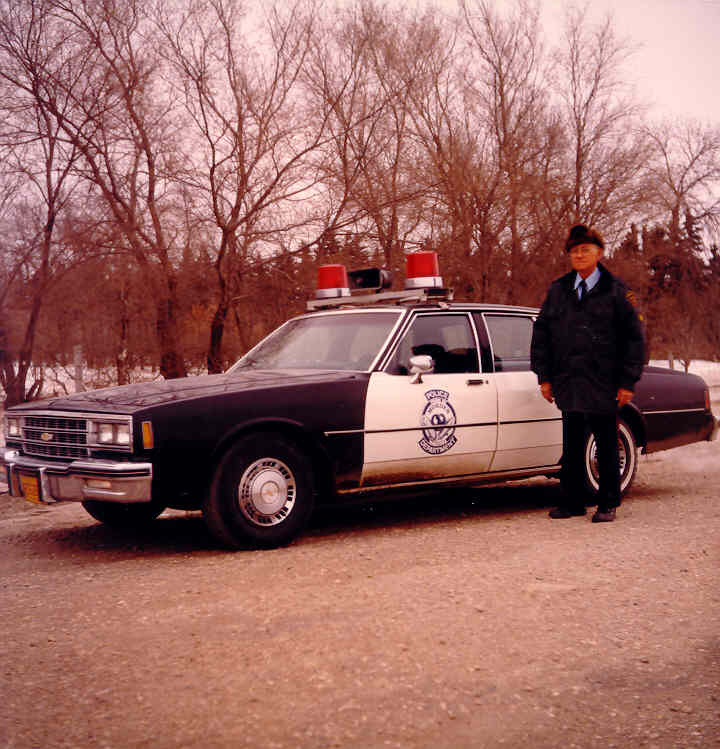 In 1955, the police force doubled in size and then saw the addition of a third Constable in 1964. Up until this time, Constables had no uniform and used their own vehicles, including bicycles, for transportation. The town's first police car was purchased in 1967.
From the mid-1960s to the present, the Morden Police Service has experienced numerous personnel changes, equipment changes, and continued growth. As of January 2010, the Morden Police Service is comprised of 14 members – The Chief of Police, two Sergeants, eleven Constables, a Special Constable, and one civilian member.